New item now posted and available at our shop.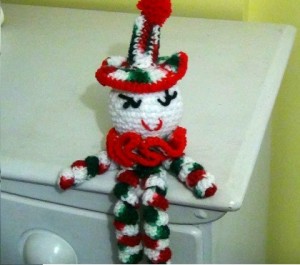 This handmade crocheted clown is all 'dolled' up for Christmas!
Sit him on your couch, dresser or bed…he's comfy anywhere.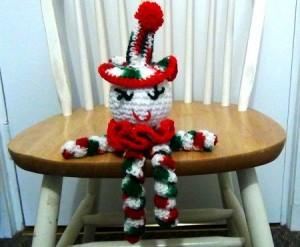 Pose him as you like… his 3″ head will always smile back.
Approx 14″ tall.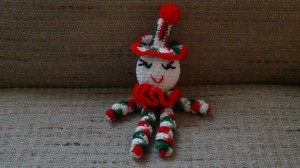 He'd be a great companion for PinkyBlue Clown – also available to order and enjoy!
Made in USA – Made in Maine
Handcrafted in smoke free environment
Check out our other Dolls / Toys at  Mainely Handcrafts ™.