Great color combination for Thanksgiving or Christmas! The Rust color is almost a red.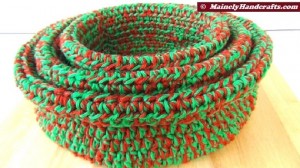 These baskets are shallow and have soft sides making them attractive to kitties and puppies if you are seeking a pet bed.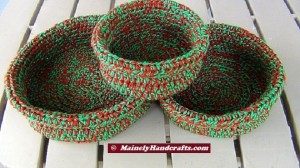 Large basket has 9″ bottom, Medium basket has a 7″ bottom, and Small basket has 5″ bottom.
All 3 baskets are approx 2 1/2″ high with rolled brim, 4″ with brim unrolled.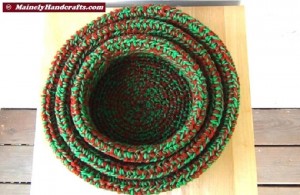 Want it in a different color/colors? Custom orders are welcomed 🙂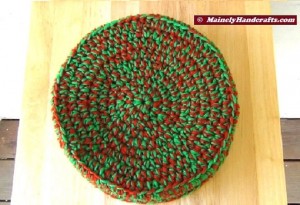 Made in 100% acrylic.
Machine washable and dry-able on gentle, reshaping may be required.
Check out our other baskets at Mainely Handcrafts ™.
Made in USA – Made in Maine
Handcrafted in smoke free environment