This is a new item now posted and available at our shop.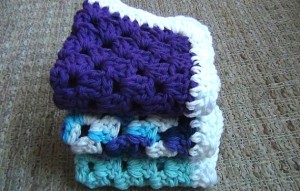 These crocheted cotton dishcloths are made with machine washable durable cotton in a granny square pattern. In the trio, you get Variety! One Robin's Egg Blue, one Grape Purple, and one Variegated with both blue and purple in it. All with Bright White borders.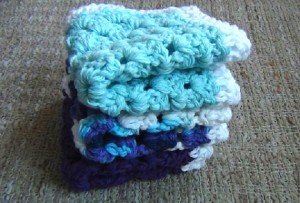 Not just for washing dishes, these handy sturdy crocheted cotton dishcloths are also good for general house and/or personal use.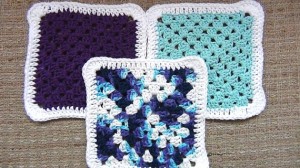 Whether it be for wiping counters or for the bath, Mainely Handcrafts ™ dishcloths are the perfect choice.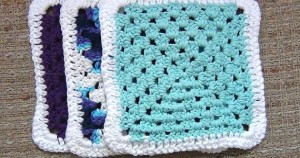 Each crocheted discloth measures approximately 8 inches across.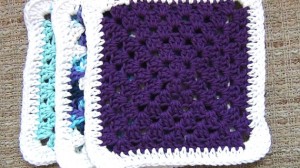 Made in USA – Made in Maine
Handcrafted in smoke free environment
Check out our other Washcloths & Dishcloths at Mainely Handcrafts ™.