New item now posted and available at our shop.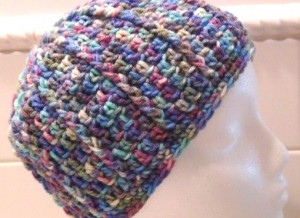 This crocheted hat is the perfect cloche for women of all ages. Fits heads from 21″ up to 24″.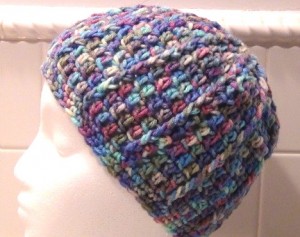 Whether it be for everyday use or even for snowboarding, skiing, or skating, this skullcap head cover for women will keep you warm without getting in the way.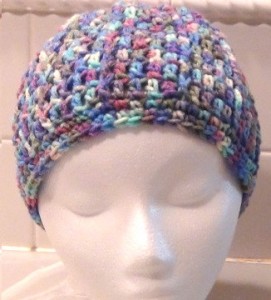 Wear it as shown or farther back on the head for a slouchie effect.
The slight ribbing in the pattern adds texture.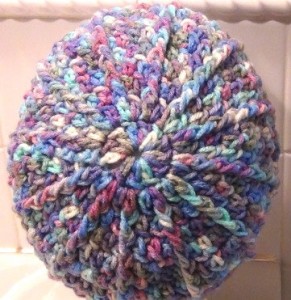 Made with Red Heart yarn color name – "Monet," the coloration makes it go with many solid colors: Blues, Yellows, Greens, Pinks or Purples – it's a great addition to the wardrobe.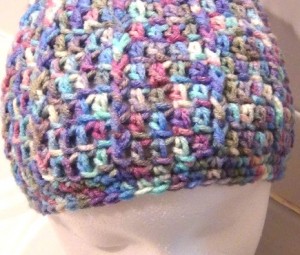 Made in USA – Made in Maine
Handcrafted in smoke free environment
Check out our other Hats and Headbands at Mainely Handcrafts ™.