New item now posted and available at shop.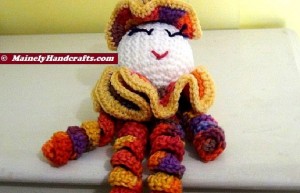 This Spiral Doll is "clowning around" in its colorful outfit of purples, oranges, yellows, and reds. Always smiling with it's purple eyes and upturned mouth.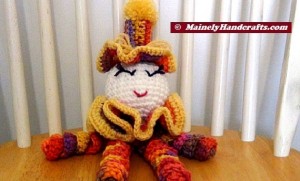 Sitting on your couch, dresser, or bed…this clown doll with its spiraling arms and legs is comfy anywhere.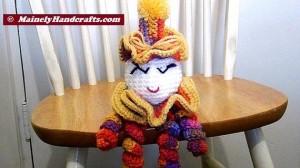 No hard plastic parts on exterior, only the smooth styrofoam ball head and that is firmly encased in yarn.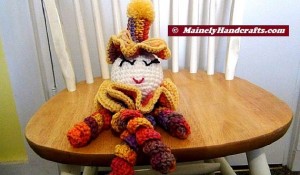 All hand sewn together with yarn.
Approx 14″ tall, 3″ head.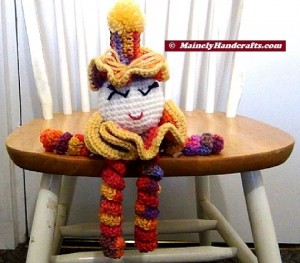 Made in USA – Made in Maine
Handcrafted in smoke free environment
Check out our other Dolls / Toys at  Mainely Handcrafts ™.