Not just for washing dishes, these handy, sturdy cloths are also good for general house and/or personal use. Whether in the kitchen or in the bath, Mainely Handcrafts ™ dishcloths and washcloths are the perfect choice. This item is now available at our shop.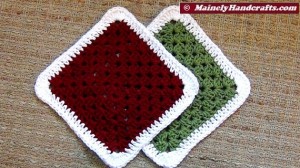 Feel free to request a color palette today!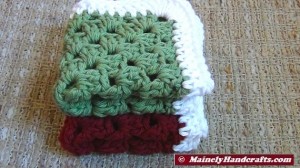 This pair of Washcloths / Dishcloths is made with machine washable durable cotton. In the duo, you get one maroon, and one sage green, both edged in a striking Bright White.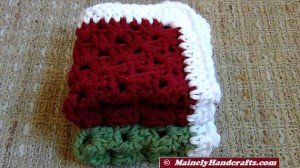 Each measures approximately 8 inches across. Hand crocheted from 100% cotton.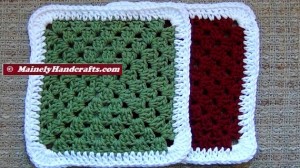 Machine wash & tumble dry or lay flat.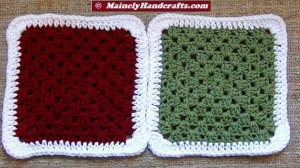 Made in USA – Made in Maine
Handcrafted in smoke free environment
Check out our other Washcloths & Dishcloths at Mainely Handcrafts ™.