Welcome to Mainely Handcrafts ™. Thank you for stopping by. We are a wife and husband team from Maine.
My name is Marie. Crocheting since I was 8 years old, I have also spent many years doing other crafts and floral design, too. I just love, Love, LOVE to crochet and do handcrafts. The expectation that I put on myself for doing excellent quality work is huge. If I ever discover a dropped stitch, I will undo the work all the way back and start again from that corrected point. (Fortunately, that doesn't have to happen too often. My husband tells me that it shows how much natural talent and passion I have for this.) Mainely Handcrafts ™ is the result of bringing my passion into reality. I am the one who thinks of what to make and who does the researching, buying materials, color-coordinating, handcrafting, pricing, listing, and describing of every Item. Posting in forums (e.g., on Etsy), replying to emails and messages, interacting or corresponding with customers… these are all done personally and exclusively by me!
I call my husband, Hubby. Getting a crochet hook into his hand is "just not gonna happen." But he fully supports me, which is why Hubby is the mastermind behind the web-site and marketing. For example, when you see the series of pics below, I want you to know that Hubby is the one who conceived the vision, came up with the humor, took the photos, edited them, and posted the finished pics. He also designed the entire web-site as well as organized and manages this WordPress blog. While he is in the background of this business, I truly appreciate his support and brilliance in helping this business be what it is and can be!
With my own creative passion in the artisan/production and customer-interaction foreground, and with his creative passion in the marketing/management and technological background, I think we make a perfect team for business. Don't you? Complementing each other's special skills, I feel that we are well-suited to bring quality handmade products that YOU want to have for yourself! (We do our best to achieve that for you, if we can!)
We do not use any outside manufacturer to produce any of the Items offered at Mainely Handcrafts ™. We are also not re-sellers.
Every Item we make available for you is personally handcrafted here in the State of Maine, in the United States of America. Not only do I make make each one myself by hand, but that is why we usually do not have more than one or two items available for any one product we sell. When we sell an Item, I will have to quickly make another one before we can re-list it available for sale again.
That's why we say: All Items are 100% Handcrafted in Maine. That is, I use raw materials (e.g., yarn, etc.) that I buy from stores in Maine to then humanly handcraft the Item in my home here in Maine. To explain what this means for anyone still wondering, Hubby created the follow series of pics. Enjoy!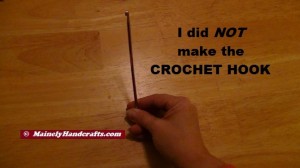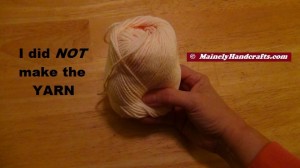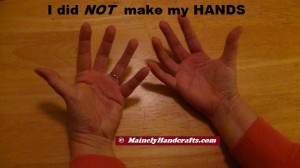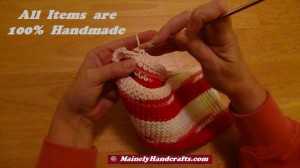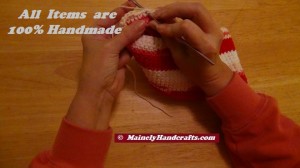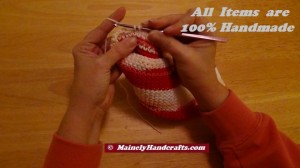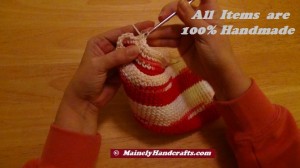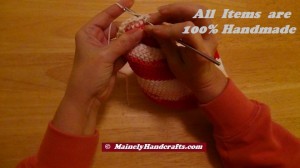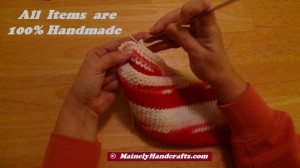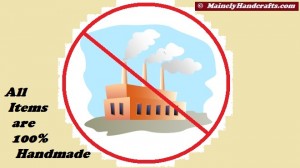 Now that you know more about about us and about our shop, please do feel free to surf around, to enjoy the rest of our web-site, and to order the Items we have made for you!
Thank you so much for visiting Mainely Handcrafts ™.