New item now posted and available at our shop!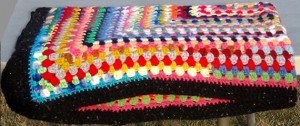 Afghan – rectangular granny – multicolor and multiple textures.
This is larger than the typical lapghan but smaller than bed-sized afghans.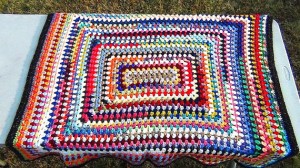 This unique, handmade, and crocheted blanket will keep you warm and toasty.
See how many different colors you can find in it, all surrounded by a charcoal fleck border!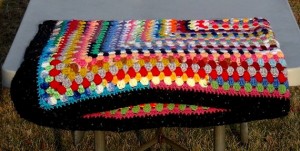 Machine washable in cold water and Tumble dry on low.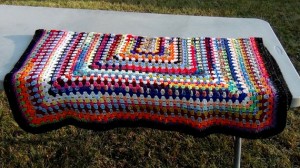 Measures approximately 48″ x 42″.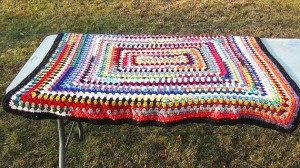 Made in USA – Made in Maine
Handcrafted in smoke free environment