New item now posted and available at our shop.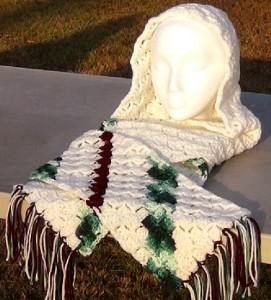 Hooded Scarf – White with Maroon and Green Stripes. Wear it with hood up or hood down. This winter-wear gives you boths warmth and class!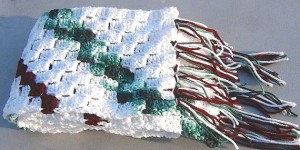 Soft white with just a splash of color and fringe makes this a very stylish accessory. Each end has 3 stripes – 1 maroon bordered by green variegated.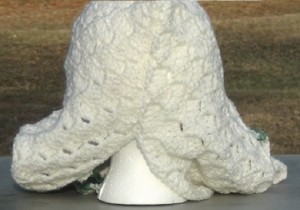 Measures 8″ wide and 48″ long. Pure acrylic yarn.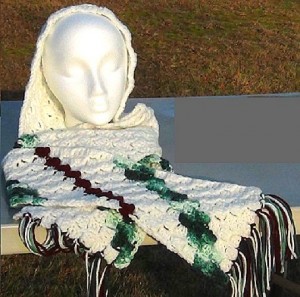 Machine washable. Tumble dry.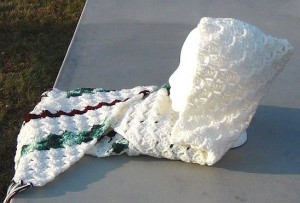 Made in USA – Made in Maine
Handcrafted in smoke free environment
Check out our other Scarves, Cowls, and Shawls at Mainely Handcrafts ™.