Look great while wearing these fingerless gloves, which are so fashionable right now!
This item is now available at our shop.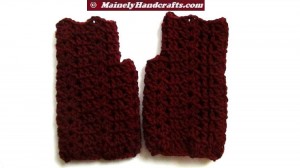 Measures 8 inches in length with a lacy but not too airy pattern.
Perfect for keeping your hands and wrists warm while your fingers stay free for driving, using the cell phone, typing, etc.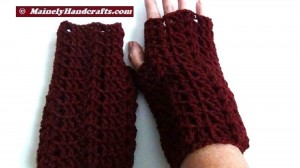 Made with Red Heart Claret acrylic yarn.
Fits most hands.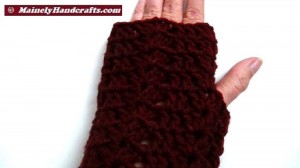 Looking for a different color? We can do that! Just drop us a line.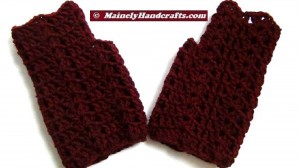 Looking for a scarf to coordinate? Try this: Hooded Scarf – White Crochet Scarf – White with Maroon and Green Stripes.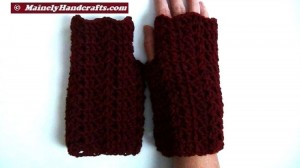 Made in USA – Made in Maine
Handcrafted in smoke free environment
Check out our other Handwear at Mainely Handcrafts ™.