These finger-less gloves are so fashionable right now and look great when you wear them!
This item is now available at our Etsy Shop.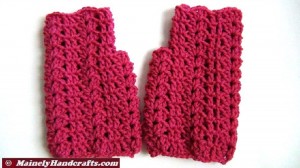 Perfect for keeping your hands and wrists warm while your fingers stay free
for driving, using the cell phone, typing, and more!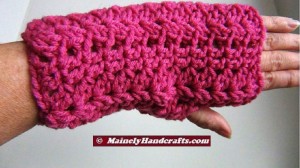 Fits most hands.
Measures 8 inches in length with a lacy but not too airy pattern.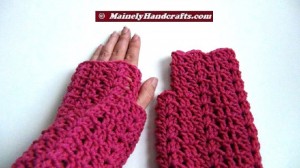 Makes a great gift!
Made with Red Heart Raspberry acrylic yarn.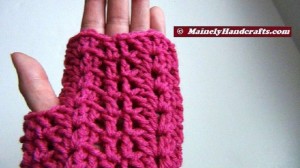 Looking for a different color? We can do that! Just contact us.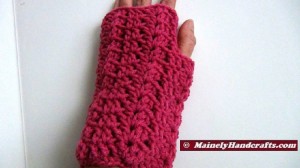 Read this customer review:
"So soft and warm! A very pretty color and very pretty and practical version of this item. I usually only use fingerless gloves while working because my hands get cold typing during the work day, but these are so cozy they are great while watching TV or reading too. You will not be sorry if buy any products from this vendor."
Made in USA – Made in Maine
Handcrafted in smoke free environment
Listing at on Etsy.com: Fingerless Gloves – Light Raspberry Wrist Warmers – Crocheted Lace Fingerless Gloves – Pink Purple Handwear