Handmade crocheted bed to keep your larger pet comfy and cozy. Good for small dogs or cats. Folds up easily – Makes a great travel bed!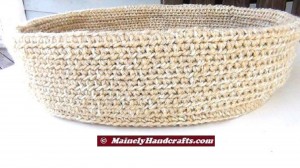 Measures a large 16 inches across.
The soft sides are 8 inches high unrolled, 6 inches rolled.
Sides can be folded down in half for thicker sturdier walls, making 4 inch height.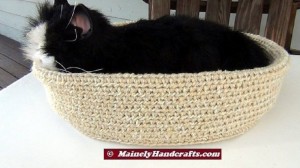 Made in 100% acrylic.
Crocheted with rolled brim, using a 2 strand method
in 4-ply Buff Beige and a vintage 3-ply Ivory with Beige.
This specific basket is made and ready to ship and is an OOAK item.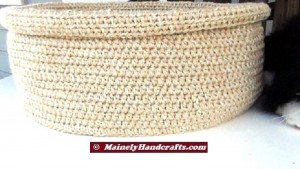 Cat is not included; pictured is a Furr-Real mechanical toy.
No real animals came into contact with the basket whatsoever.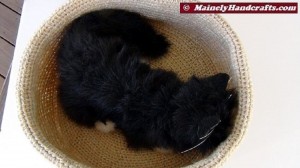 Machine washable and dry-able on gentle, reshaping may be required.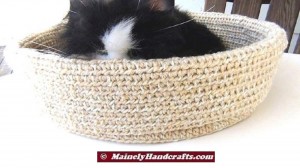 Check out our other baskets at Mainely Handcrafts ™.
Made in USA – Made in Maine
Handcrafted in smoke free environment