Fingerless gloves are all the rage! They look gorgeous and they are functional too! Keep your fingers and hands warm in the cold weather. This item is now available at our Etsy Shop.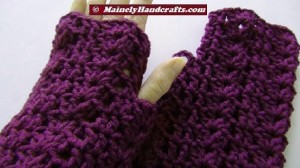 Great for texting, driving, typing or whatever you used to have to take fingered gloves off to accomplish.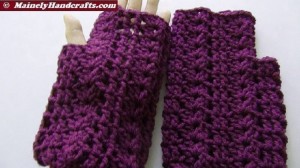 Measures 8 inches in length with a lacy but not too airy pattern.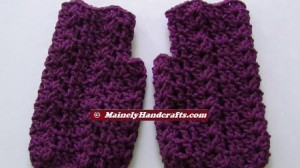 Makes a great gift!
Fits most hands.
Made in pure acrylic Red Heart yarn.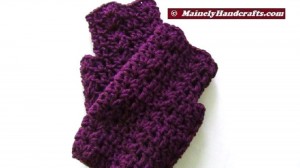 Easy care – Machine wash and dry.
Available in other colors of fingerless gloves.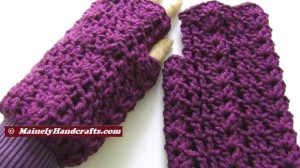 Made in USA – Made in Maine
Handcrafted in smoke free environment
Listing at on Etsy.com: Purple Fingerless Gloves – Wrist Warmers – Grape Fingerless Mitts