New item now posted and available at shop, as linked at this listing here.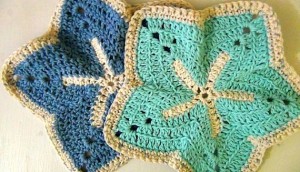 Use these Maine Starfish washcloths and escape to the beach with every bath or shower!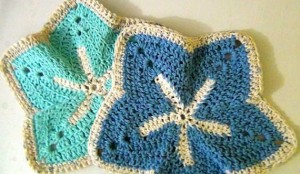 Set of 2 in uplifting Sky Blue and Ocean Blue, both edged in beach sand with blue flecks – perfect for those "Need to De-Stress" moments 😉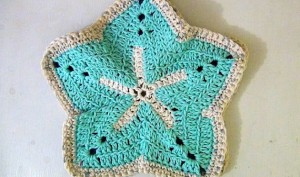 Crocheted in pure 4-ply worsted weight 100% cotton. Soft and durable.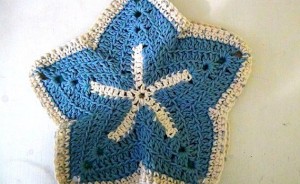 Machine washable. Tumble dry low or lay flat.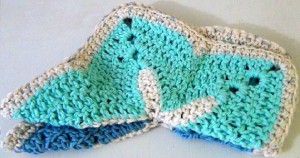 Made in USA – Made in Maine
Handcrafted in smoke free environment
Listing at on Etsy.com: Washcloth Starfish – Set of 2 – Sky Blue Ocean Blue